... to a seven year old.
He's name is leon, he is always around the flight school since he's my bosses son, so the little guy saved up enough money to pay for one hour of flight time in a c152.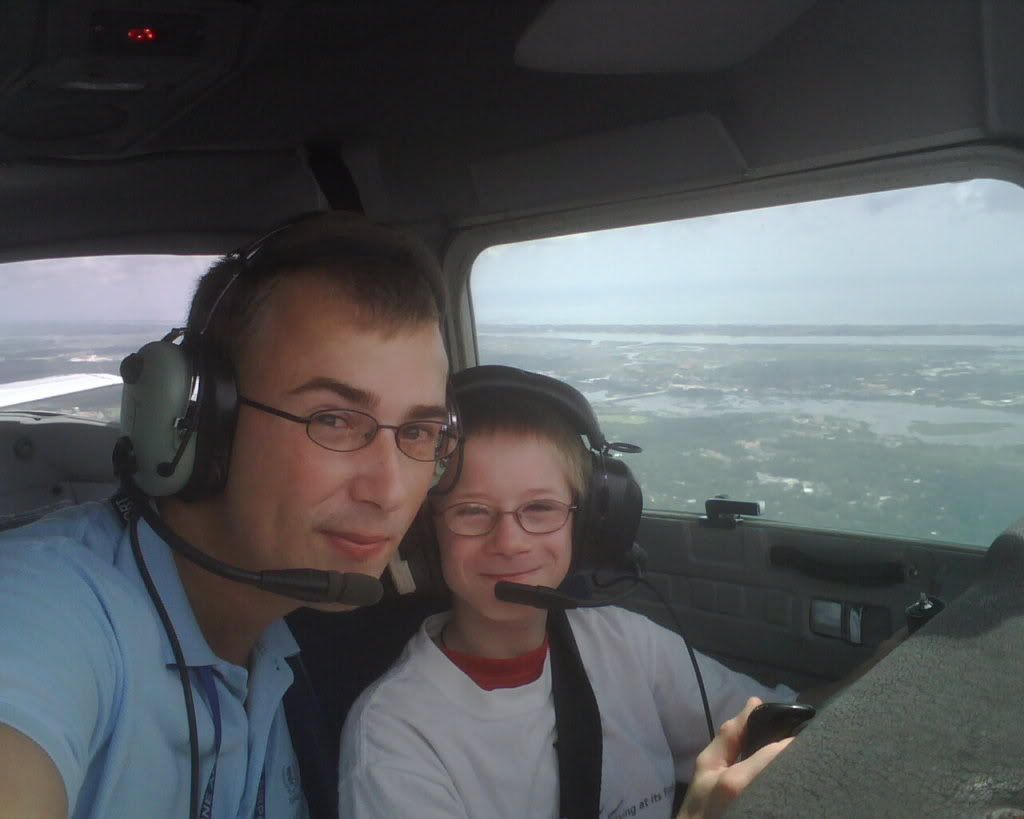 Had a blast flying with the little guy. It was great seeing the kid face light up when i let him take over the flight controls, and then the tower at KSGJ had a good laugh too, when they heard a 7 year old making the initial call.
Definitely wish I could do something like this more often.
That is all, folks.
Hope all of you have a splendid day.