I'm mad, sad and in shock. He was truly a nice guy. Not fair. We had a hundred meals together in Africa. We flew together for 3 months making each other laugh. We just spoke before he left even joke about his skinny legs in a grass skirt.
There is a GoThereFund me page to help his pregnant wife and 3 kids.
Luke + Ashley Sullivan + their 3 girls moved to Guatemala the first of June to start their life dream of mission aviation work. One June 27, Luke was in a airplane accident that left him with burns on 95% of his body. We as the Sullivan's family + friends, want to rally around them in this mass...
www.gofundme.com
GUATEMALA — A director of a West Michigan-based ministry organization is dead after a plane crash in South America. Paradise Bound Ministries tells FOX 17 that 28-year-old Luke Sullivan, from Texas, died one day after the aircraft he was flying went down in Guatemala. He and another missionary pilot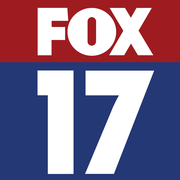 fox17online.com
A Zeeland ministry group says one of its missionaries seriously injured in a small plane crash in Guatemala has died.
www.woodtv.com