Here's a few pics of how I keep my Clecos organized and stored at work.
I used drawer dividers and drilled the appropriate sized holes, labeled them, loaded them with clecos and put them in the drawer. I can remove an entire divider and take it with me to where I am working. This arrangement is portable, convenient, saves space, keeps all my clecos together when I'm working and allows me to see instantly if I don't have all of my clecos accounted for after a job and how many are missing.
If you don't have drawer dividers, they're pretty simple to fabricate.
Standard Clecos: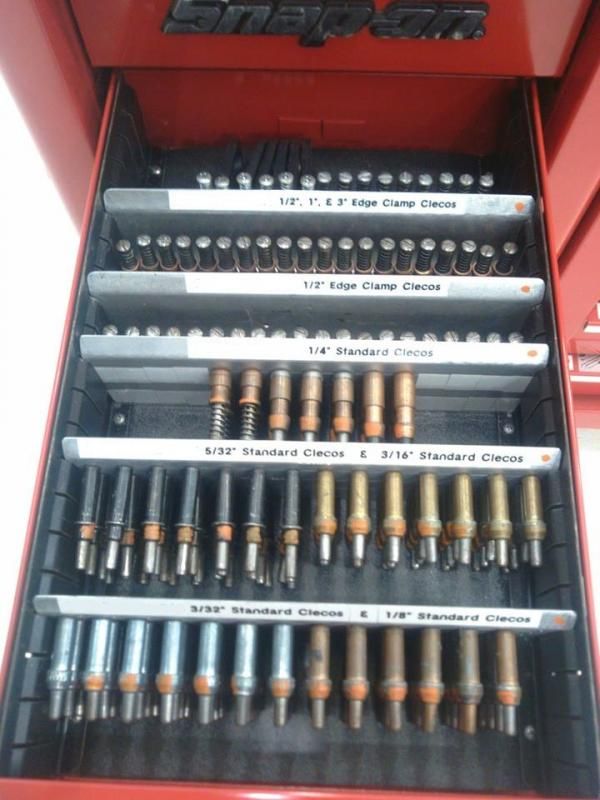 Backside/underside of a divider: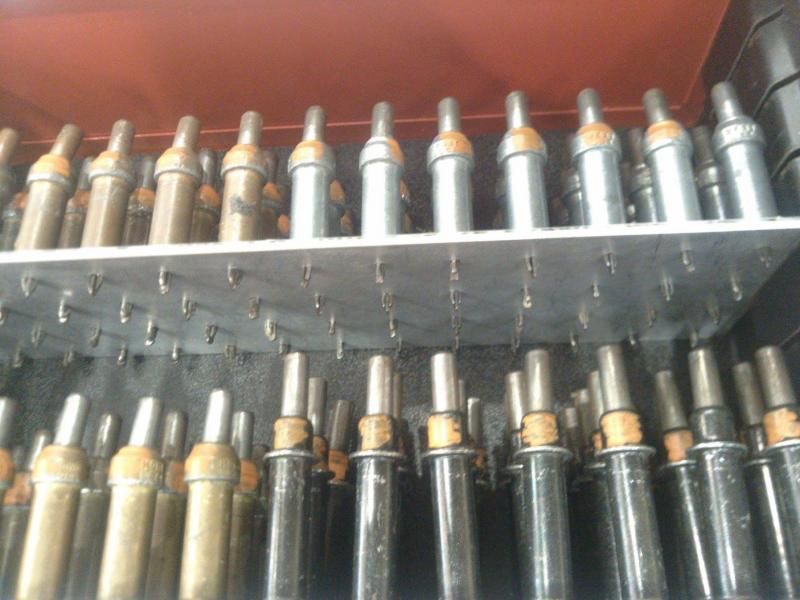 Stubby Clecos: