http://www.nbcbayarea.com/news/local/Planes-Collide-on-Runway-at-San-Jose-Airport-240947431.html
Two pilots and a passenger were uninjured after two small planes crashed at San Jose's Reid-Hillview Airport this afternoon, according to a Federal Aviation Administration spokesman.



A fixed-wing Piper PA-24 plane, registered to a corporation based out of San Jose, reportedly lost engine power around 4:40 p.m. while departing from a runway at the county airport located at 2500 Cunningham Ave., FAA spokesman Allen Kenitzer said.

The plane struck a Cessna 172 plane, registered to a San Jose resident, that was on the ground getting ready to depart, according to Kenitzer.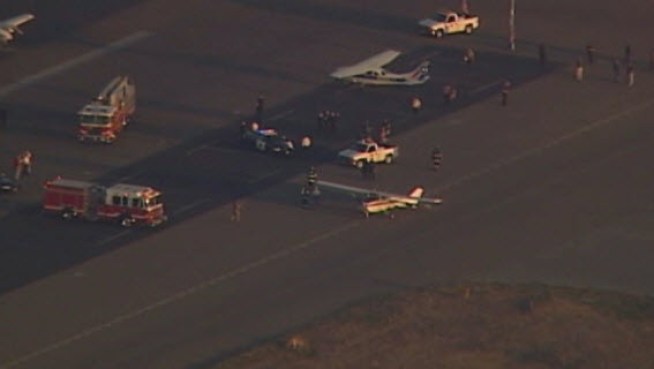 Ok...so...a few questions.
1) Where the hell is the piper? Hit and run?
2) Damn the media for everything being the "runway" or "tarmac". Looks like the edge of the movement area? Which brings me to number 3...
3) What the foxtrot happened, exactly? Takeoff roll+Engine out+Cessna entering taxiway=???
Anyone? Anyone? Bueller?