All the responsibility none of the authority
Met up with some fellow FOs for breakfast and we decided to take a day trip.
Four F/Os, each of which can speak broken German, trying to buy a train ticket:
Ridin' the Regio: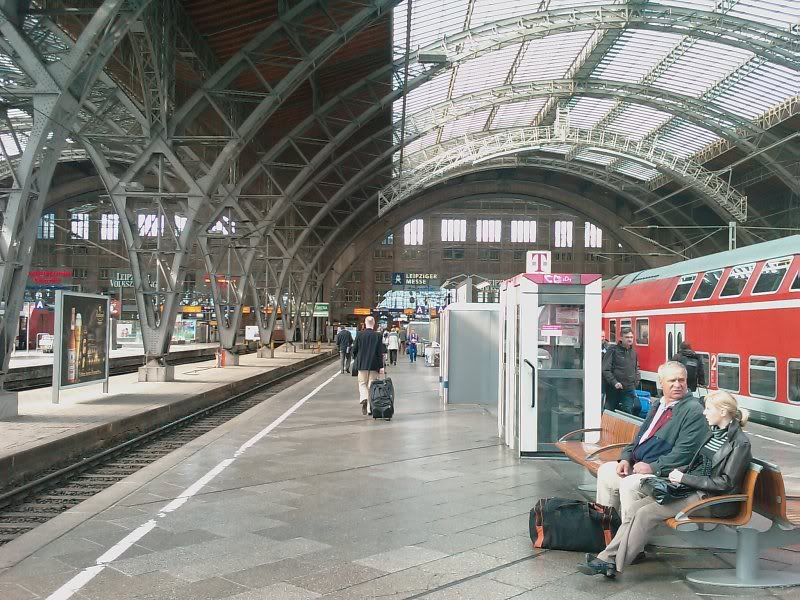 "St. Thomas Kirche": The church where J.S. Bach played the organ and directed the Boy's Choir:
Inside the Church:
The organ. Unfortunately the organ that Bach played was lost in a fire, but this is very similar to the one he played: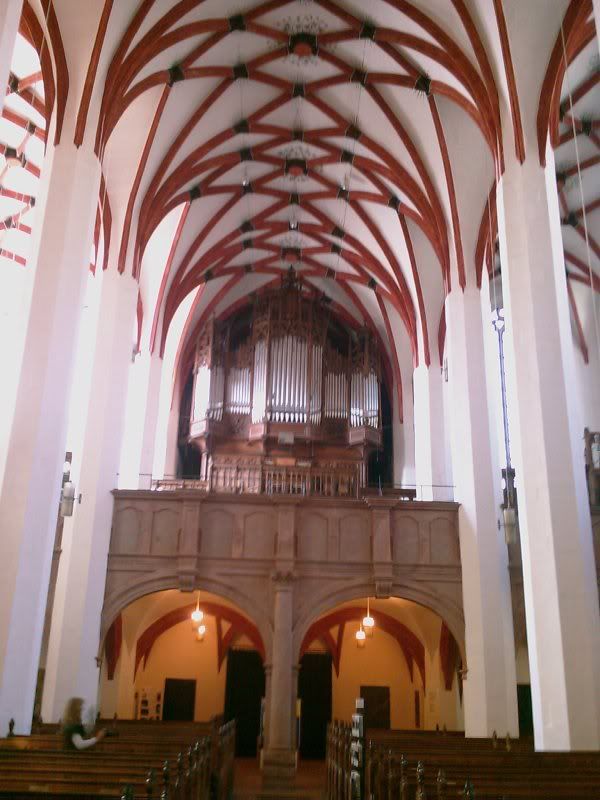 The "Neues Rathaus" or the "New City Hall". We took a tour to the top of the tower. All stairs baby....
Pics from the top: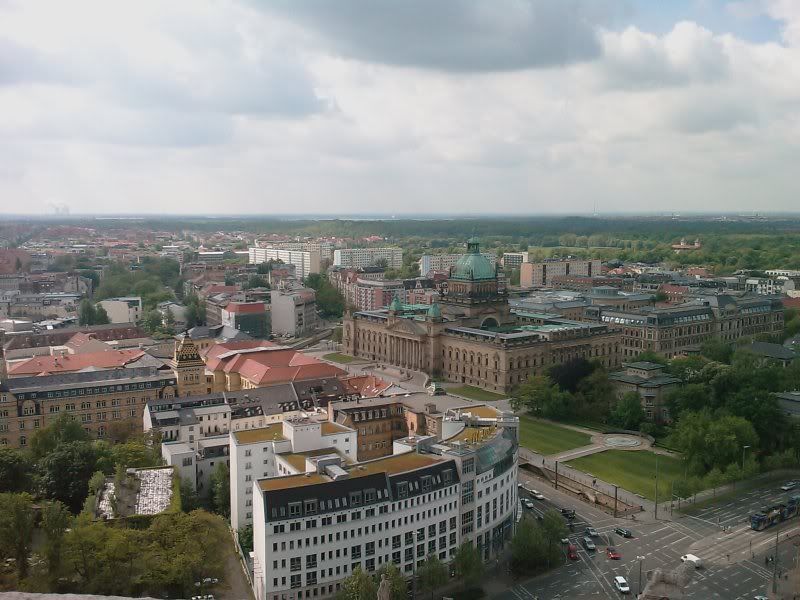 Where we ate lunch, and I coincidentally ran into a friend that flies for another airline (It really is a small world out there). I was able to get a traditional Bavarian meal outside of Bavaria, making me quite happy.:
The Market Place and city center in the town we stay at: