After seeing all Doug's pictures, I started to feel a little inadequate, (no, not THAT way!) So, without further ado, here is my recollections of a 4-day.
Day 1 ATL-PDX
Breakfast, just like Dough! WOO HOO!
It's Boise, Idaho!
It's Baker City, Oregon!
Mount Ranier and Mount Adams
Mount St. Helens (hard to see)
Mount Hood
Day 2 PDX-SLC-DCA
Breakfast! Waaa? The dream dies hard
The western edge of the Great Salt Lake and the salt flats, looking South.
Damn, math in public. I think we may be early.
Some little town south of Ottumwa Iowa. Radar's Hometown!
"He wants us to go where direct right now? CAPSS? (That really was the clearance.)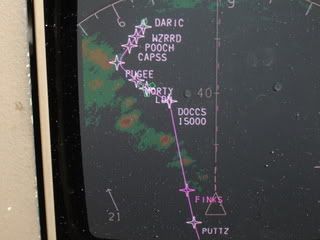 Day 3 & 4 sucked, so no pics.