Apparently a "terse" writer
Staff member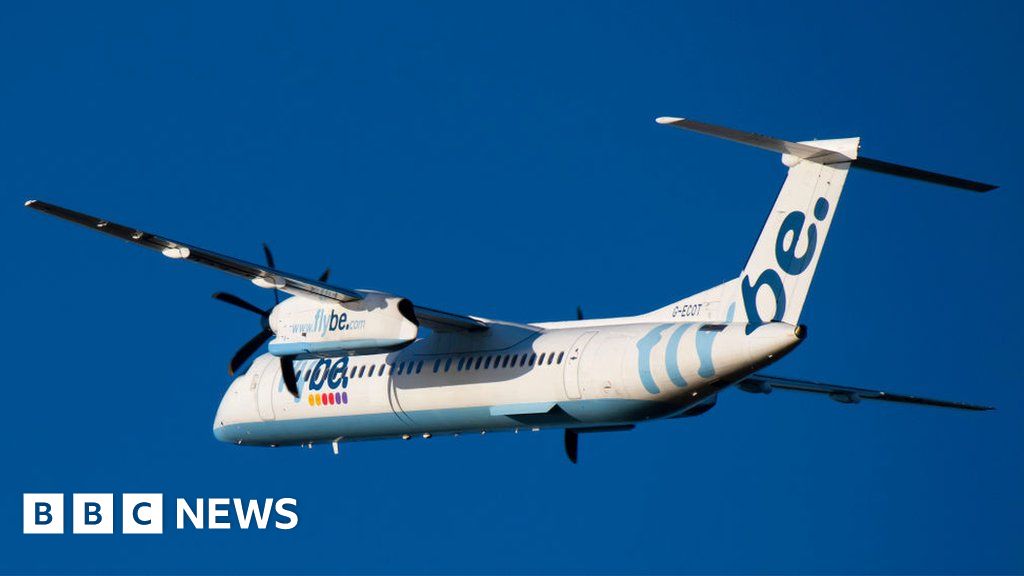 All flights grounded after the coronavirus outbreak helps push the airline into administration.
Struggling airline Flybe 'set to collapse within hours'
Related Topics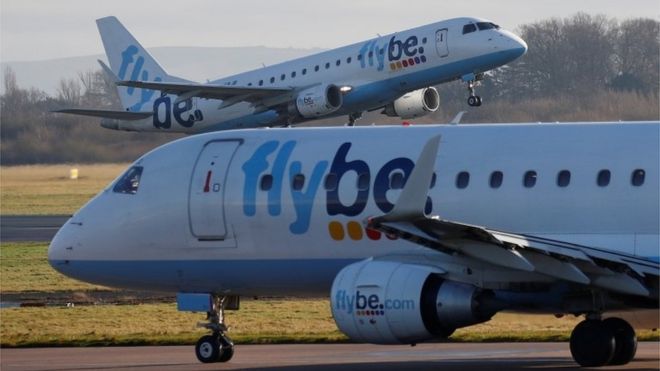 Image copyrightREUTERS
Airline Flybe is set to collapse within hours, putting 2,000 jobs at risk after a bid for fresh financial support failed, the BBC has learned.
The struggling carrier narrowly avoided going bust in January.
Exeter-based Flybe said the impact of the coronavirus outbreak on demand for air travel was partly to blame.
Its final airborne flights are expected to touch down at airports across the UK late on Wednesday evening.
Passengers who had boarded a flight in Glasgow bound for Birmingham on Wednesday evening had to disembark after "a fuel issue" meant the flight was cancelled.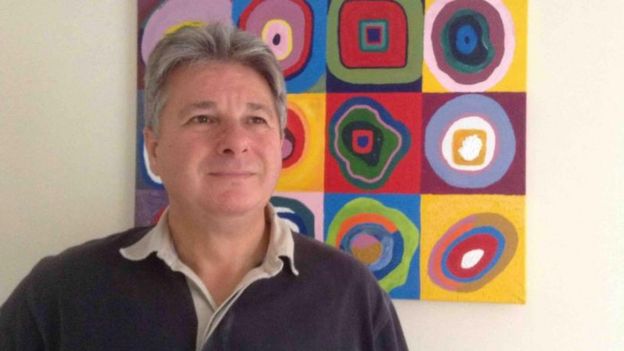 Image copyrightPAUL WINTERImage captionPaul Winter says the airline had been dubbed "Fly Maybe"
Paul Winter, who runs a vehicle rental business in Glasgow but lives in Oxfordshire and had been due to take that flight, said the airline had improved over the last six months but was still dubbed "Fly Maybe" by regular customers.
Passengers booked on flights for Thursday are awaiting confirmation that they won't be able to fly. That includes Brandon Freeman and his wife Danielle from Dudley who had booked "a trip of a lifetime" to visit family in Germany for the first time. He said they had planned to set off for Manchester Airport at 01:00 GMT but were "instead sat wondering what to do".
'Over-ambitious expansion'
Flybe, which serves many parts of the UK from the Channel Islands to Aberdeen, had been hoping for a £100m lifeline and changes to Air Passenger Duty taxes.
The carrier ran into difficulties last year and was bought by a consortium which includes Virgin Atlantic.
In January, the new owners said they would pump £30m into the business to keep it afloat, but appealed to the government for additional support.
Air transport expert John Strickland said the regional market was extremely challenging for any airline, but that Flybe had made matters worse some years ago through over-ambitious expansion.
"It's not surprising that Flybe has faced significant financial difficulties. The airline has struggled for a number of years, it's really too big for what it's trying to do," he said.
Although the airline is small compared to the likes of British Airways, Ryanair or EasyJet, the loss of the operator for the UK's regions would be "disastrous" he said.
"It's small in the scale of the UK market as a whole, but if you're flying out of Exeter, Newquay or specifically Southampton it really is one of the only airline choices, indeed in Southampton it accounts for about 95% of the activity at that airport, so a number of regional groups will risk not being served."
Coronavirus effect
While its financial problems were already apparent, a company insider told the BBC the impact of the coronavirus on the travel industry had "made a bad situation much worse".
Virgin said this week its chief executive will take a 20% pay cut for four months, and the airline is freezing recruitment and offering employees unpaid leave as the coronavirus saps demand for air travel.
Bookings are 40% lower than a year ago, Virgin added.
Following last December's general election, Prime Minister Boris Johnson pledged to "level up" the UK's regions, after the Conservatives won seats in previous Labour strongholds.
In January Mr Johnson appeared ready to intervene to prop up the airline, considered a vital transport link to many parts of the country.
The Labour Party said the demise of Flybe would cause anxiety in many regions of the UK.
Shadow transport secretary Andy Macdonald said the airline had provided "critical connectivity for many locations" and its collapse would be "disastrous news for passengers and employees alike."
"The government has to answer how those vital links will be maintained following Flybe's collapse. Communities will be concerned about what this will mean for their local economies and the Secretary of State has to come up with answers to these questions as a matter of urgency," he said.
Brian Strutton, general secretary of the pilots' union Balpa, said that while pilots, cabin crew and ground staff had done their jobs "brilliantly", government had "connived to walk away" from the problem.

Passengers' rights
Rory Boland, travel editor for consumer group Which? said Flybe's passengers were unlikely to have Atol protection, which would mean they would not be automatically flown home, as they would not have booked their flights as part of a package.
"Many popular travel insurance policies do not have cover for airlines going into administration, so many travellers may find they are not covered," Mr Boland said.
However some customers would be covered by their credit or debit cards. Customers whose flight was with a codeshare partner can claim the cost of their flight through that airline, he added.